"Voice, Actually!" stands for "giving the Voice a Voice ."
We organise and host charity and benefit events where "Voice" is provided as a service to a good cause. Carla Regina and Voice, Actually Foundation support charities like Operation Bobbi Bear in South Africa, en our own  Centro de la Salud Lia Speranza  with fundraising , promotional events, and benefit concerts and shows.
Maternità Lia Speranza in Nambuangongo, Angola, promoted and initiated by SMA (African mission's Society).
The project consists of a clinic for pregnant women with a waiting room, a visitation room, consultation room, and a full equipped 3 beds delivery room, in the province of Nambuangongo, Angola.
The project is led by The Carmelitan Sisters of Barra do Dende.
Sister Heleni is in charge of the clinic.
The clinic is named after and dedicated to the memory of the late Lia Speranza, friend and supporter of SMA, philanthropist and activist for the poor and the destitute all over the world.
To support this project Carla Regina with Voice Actually created and produced 2 music-theatre shows which were instrumental to fundraising in Italy and in Holland:
2011 Guerriera per amore
2012 Le cose che non ti ho detto
We have raised more than 60.000 euros.
Voice, Actually will continue to support this project: a new fundraising is in preparation, stay tuned!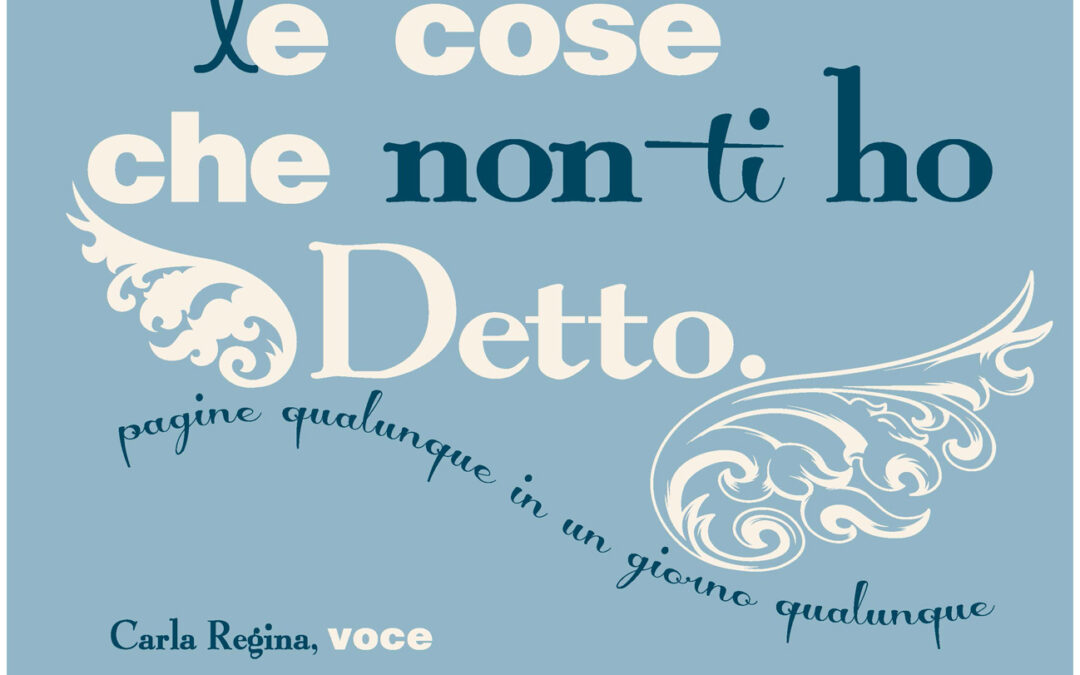 "...memory is fragile and the space of a single life is brief, passing so quickly that we never get a chance to see the relationship between events; we cannot gauge the consequences of our acts, and we believe in the fiction of past, present, and future, but it may also be true that everything happens simultaneously." (Isabelle Allende) Carla...
read more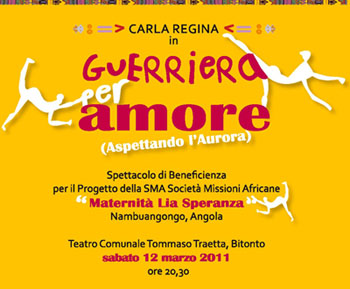 Carla Regina concept, script, voiceEmanuele Modugno pianoA Production of: Stichting Voice, Actually
! The show is a charity and fundraising event for the project "Maternita`Lia Speranza" in collaboration with SMA (African Missions Society) and Fratres Bitonto, Italy. The African mission`s Society operates for many years in Africa. The goal is to...
read more