Music Theatre Productions
VOICE, ACTUALLY!
Since 2009, Voice Actually creates and produces theatre projects involving voice and different art disciplines.
Projects are fully produced by Voice, Actually, with Carla Regina as creative director  and artistic leader
Voice, Actually! is responsible for the whole project, from the artistic idea/concept til the final result.
Voice Actually has created and produced musictheatre productions on commission of external clients such as  Istituto Italiano di Cultura , Stichting Culturissima, Stichting Groene Hart, Kunstplaats Leerdam.
MUSIC THEATRE PRODUCTIONS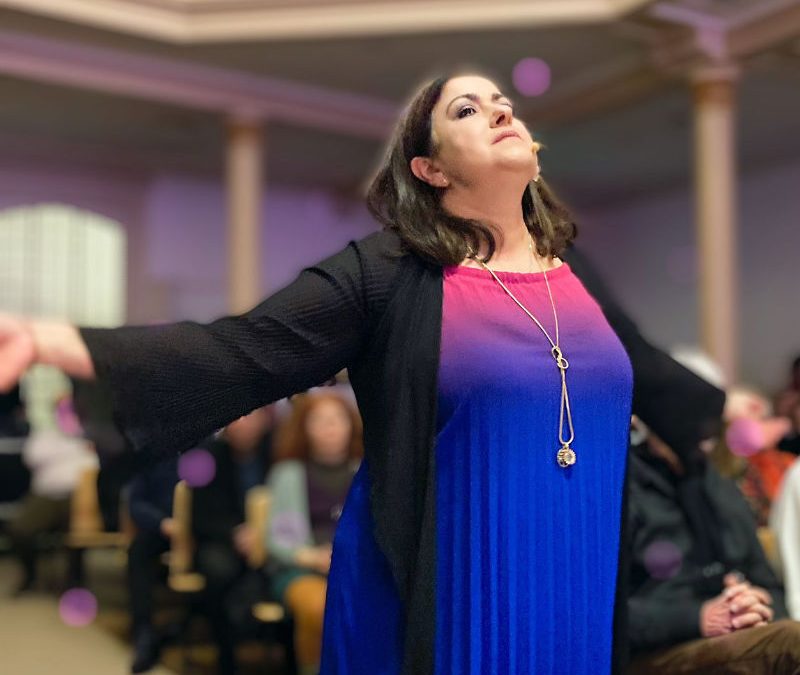 THE SEASON OF LOVE (JOURNEY INTO THE MUSIC OF FRANCO BATTIATO)  Yet another enthusiasm will make your heart race. New possibilities to get to know each other And lost horizons are never forgotten"   An "invitation to travel" into the music and poetry of Franco Battiato, musician, artist...
read more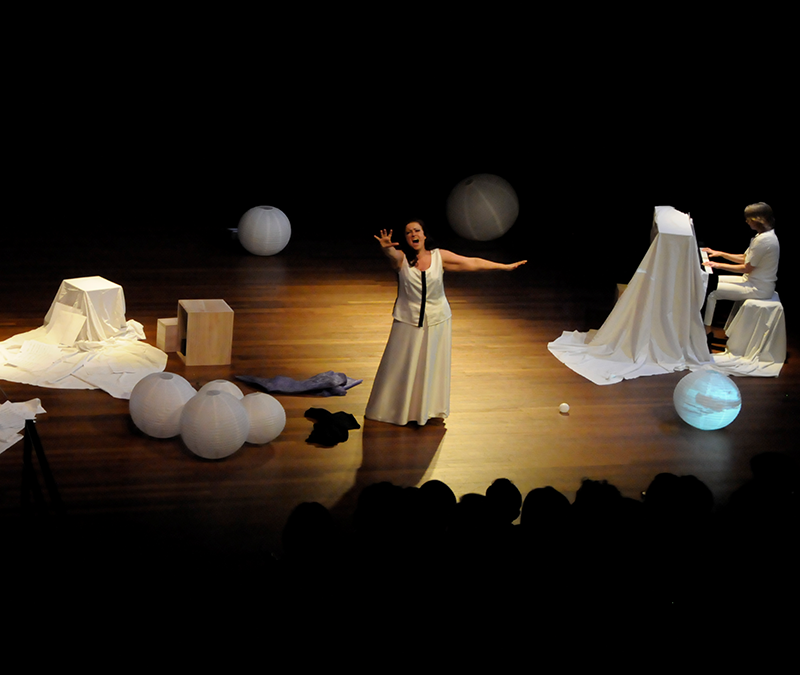 "I knew that the time would come ...the title says it all. Naked. Can I make it? " A singer, a piano, and some rice paper lamps. The show starts with an opera hit, and it looks like an opera concert with a regular opera singer. Carla Regina Slowly but surely, Carla diva disappears and...
read more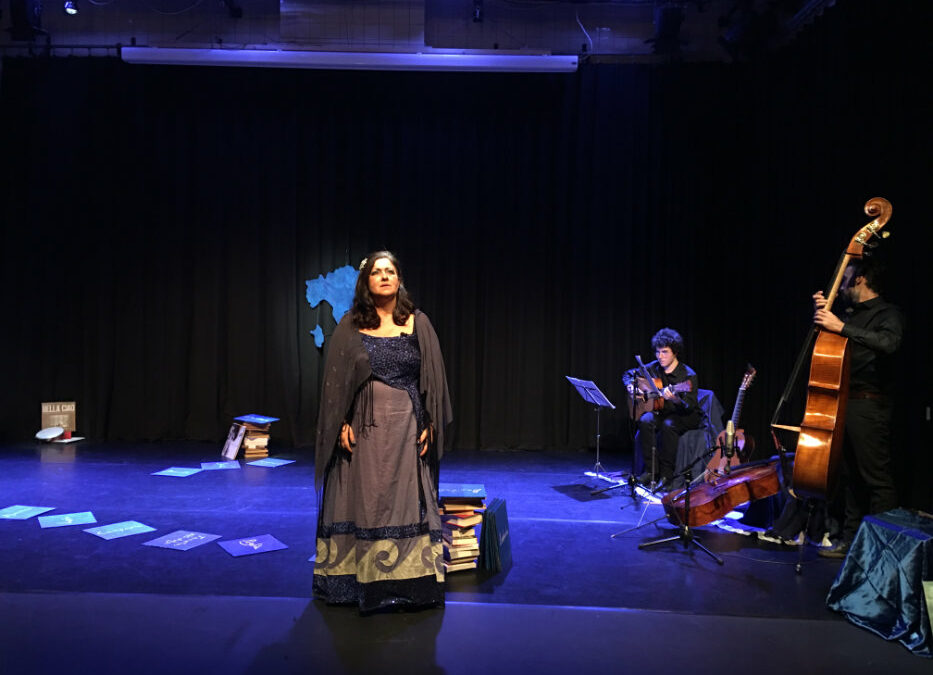 A music theatre show about Italy, for Italians by birth, and Italians by choice. Italy tells her own story, in words and music. Carla Regina  Voice, script, performance  Jennifer Lewis live sketching Antonio Alemanno  Arrangements, cello, double bass Emiliano Roca:  Arrangements ,...
read more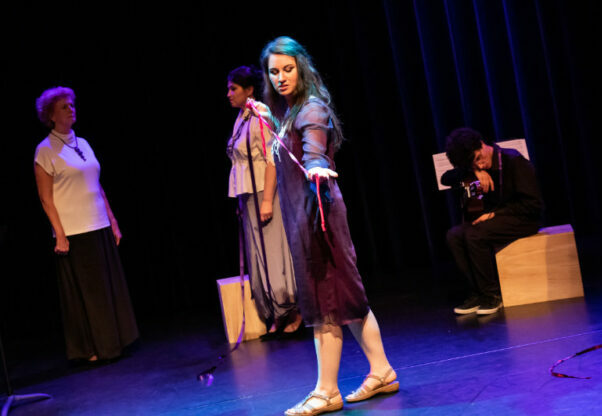 Alleen maar een stem (Just a voice) -Lockdown unpluggedStories written during the lockdown. Stories that need to be told, sung by people who need to be heard, "people who deserve a voice". Stories about loneliness and togetherness. About fear, hope and face masks. Sad stories, but also...
read more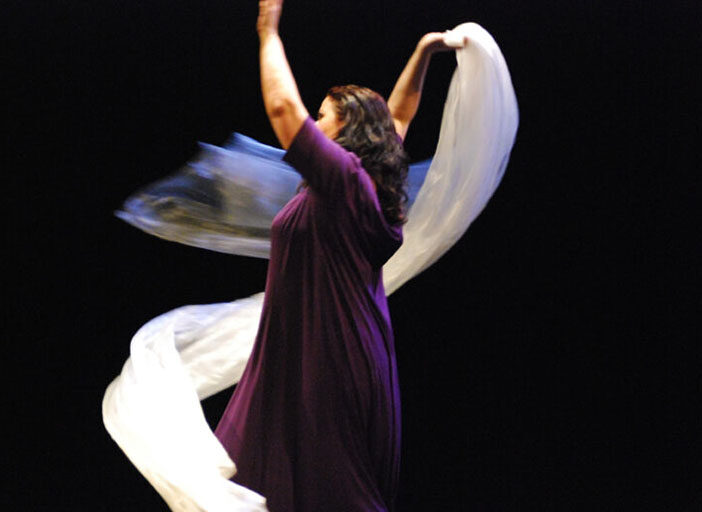 "New horizon...bittersweet nolstalgia...secret corners of our soul...the many lights we seek, the many shadow we evoke..." A show about a journey...in and out ourselves"   "..In Viaggio" is a music theatre show about the different faces of a journey: adventure, migration, identity and the inner path. It is a show on the people one meets and the...
read more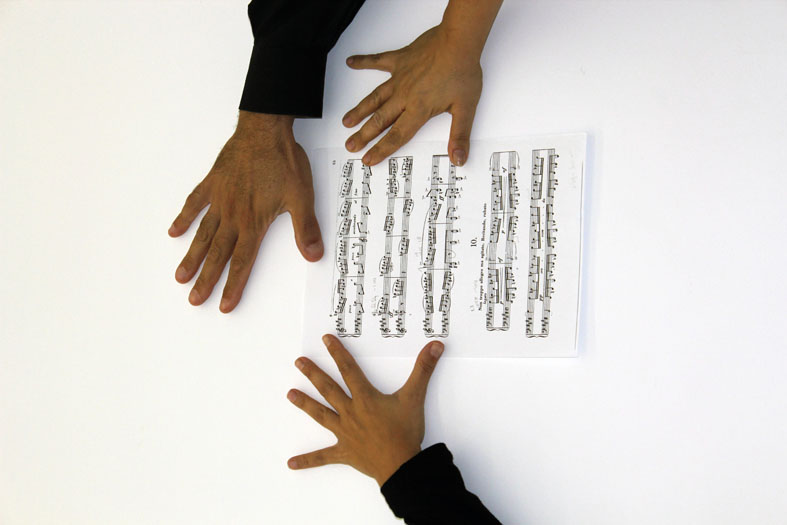 Carla Regina: concept, text, staging, voice Maria Gabriella Bassi: concept, piano Claudio Mastrangelo: cello Music by: J.S. Bach, D. Kabalevski, B. Maderna L. Bernstein, N.Rota, G.Yared, T. De Carolis Production Stichting "Voice, Actually" in collaboration with:  Istituto italiano di cultura -Amsterdam, NL The show Pre-ludiando is based on the...
read more